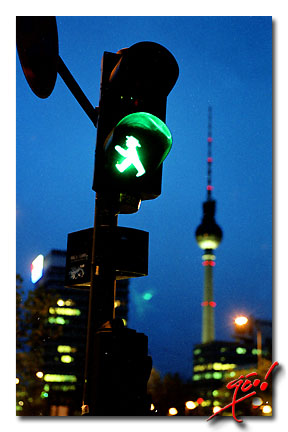 Yeah, it's finally June! Right now you are staring at nothing but two months of sleeping in and enjoying life without students. Anyone have any cool trips lined up? Maybe a little study tour to some far off land perhaps? I know of a few teachers who are heading overseas to learn more about economics this summer.
Michael Melvin (Starr's Mill) of "From the Classroom" blogging fame and GAEE President-Elect Chris Cannon (Sandy Creek) will be spending two weeks in Germany learning about German education,
culture
, government and business. Both were selected to participate in a
Goethe-Institut
sponsored Transatlantic Outreach Program excursion. Want to learn more about how they were selected and what they have to look forward to while in Deutschland?
Of course you do
.
2009 Georgia Economics Teacher of the Year Amy Hennessy (Davidson Fine Arts) is headed to
South Africa
on a
Council for Economic Education
sponsored study tour in August. Amy will be spending time learning more about economic education and culture in South African schools and she will be meeting with government, business and educational leaders.
Finally, yours truly will be blogging from
Tokyo
at the end of this month. I will be traveling with nine other teachers from the US and Canada as part of a
Keizai Koho Center Educator Fellowship
program. Our goal will be to to learn about contemporary Japanese society and to enhance the teaching of global perspectives. The trip, which is sponsored by the
National Association of Japan-America Societies
, will include meetings with government officials, educators, and business people; visits to elementary and secondary schools; tours of major industrial and corporate facilities; a home stay with a Japanese family....and me eating large quantities of
makizushi
.